Oct. 15, 2022 at 3:00 PM, Doors Open at 2:30PM
Savannah Cultural Arts Center
RESCHEDULED!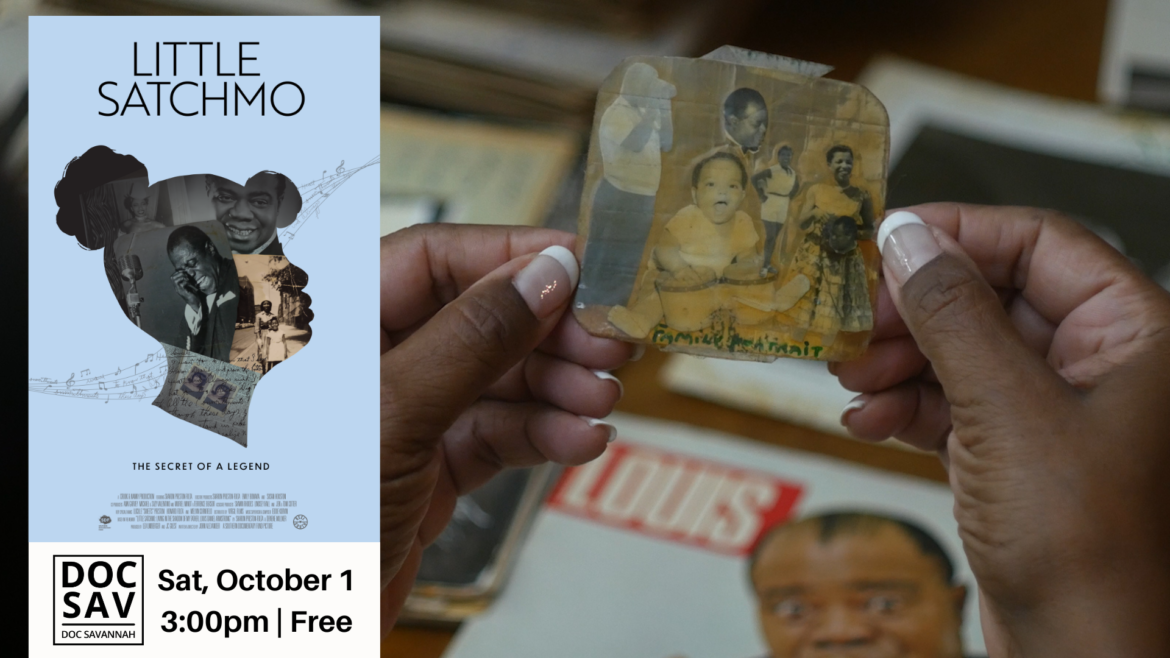 Join DOC Savannah for live music from Savannah Arts Academy Jazz Band and a screening of Little Satchmo. Stay for a Q&A with Sharon Preston Folta Little Satchmo is an intimate exploration of the iconic Louis Armstrong's life and legacy through his relationship with his daughter that the public never new existed. Based on a revealing memoir written by Armstrong's silent daughter, the film seeks to correct a historical narrative relying on caricature for too long.
Doors open at 2:30 PM.
DOC Savannah presents this free screening as part of the Spotlight Program at the Savannah Cultural Arts Center.